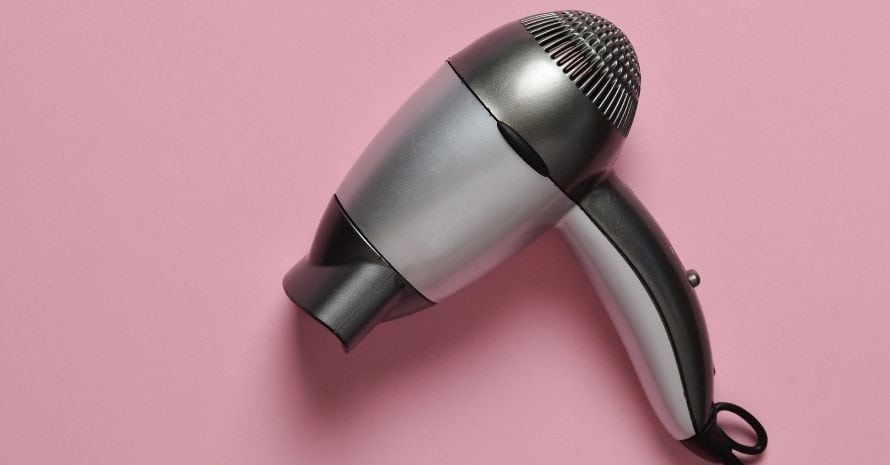 Are you wondering whether there is a difference between tourmaline vs ceramic vs ionic hair dryer? Well, you are not the only one. Not every professional hairstylist knows all the pros and cons of these three models.
Since the market offers a wide range of hair dryers, you can easily find mixed ceramic and tourmaline hair dryer. The combination is typically used in professional tools for salons.
However, you can always get one for yourself. If you want to have smooth and glossy hair, you have to pick the right instrument for it. This article will help you to understand the difference between ionic vs tourmaline vs ceramic hair dryer.
Guide to Professional Hair Dryer at Home
When we talk about professional hair dryers, we usually discuss three major options. Yet, it can be hard to distinct tourmaline vs ceramic vs ionic hair dryer, especially if we know that there are mixed models that combine at least two or even three of them.
In brief, ceramic is a coating that does not damage your hair much while heated, an ionic dryer releases ions to keep the water molecules inside the hair, and tourmaline is a mineral that produces negative ions during the heating process.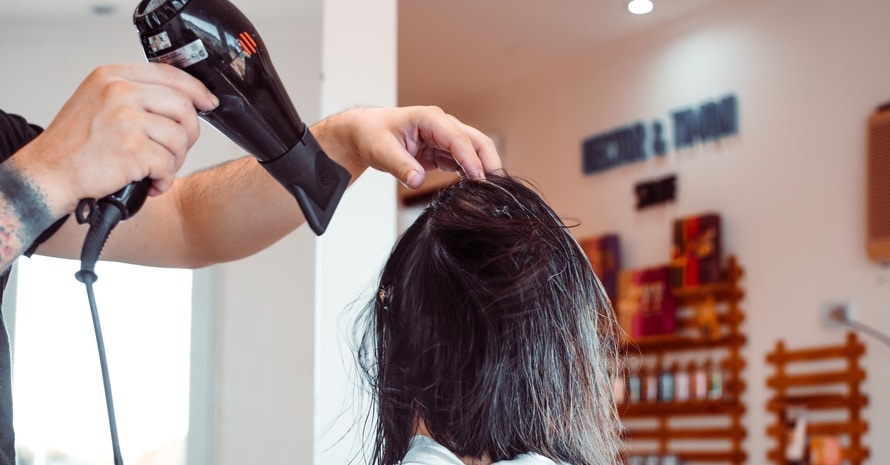 Hair Dryers for Every Hair Type
It is only natural to ask for more when it comes to the health of our hair. This is why it is crucial to understand the difference between tourmaline vs ionic vs ceramic hair dryer and decide which one you need the most. Read the description below and find the most beneficial model for you.
What is ceramic hair dryer (and its benefits and drawbacks)
Do you want to know what is a ceramic hair dryer? Many people believe that this dryer is simple to recognize mainly because it is made of ceramic material we use in the cups.
The truth is while ceramic is really a clay-ish material, the dryer looks the same as others. It may be lighter than the metallic one, so you need to lift it. A ceramic dryer was made as an alternative for a metallic one with copper coils.
It turns out that a ceramic dryer heats faster, works evenly on your hair, and is more beneficial than a simple one. It is hard to burn hair or damage it, like when you use a tool with a metallic construction inside.
Ceramics produces infrared heat, which is more protective. If you don't have much money, but want to take care of your locks, you can choose a ceramic dryer. This tool is perfect for vulnerable and thin hair. It saves the moisture inside.
Benefits:
It does not burn your hair
Distributes heat evenly
Dries hair quickly
Affordable price
Cons:
Does not control frizz as well as ionic one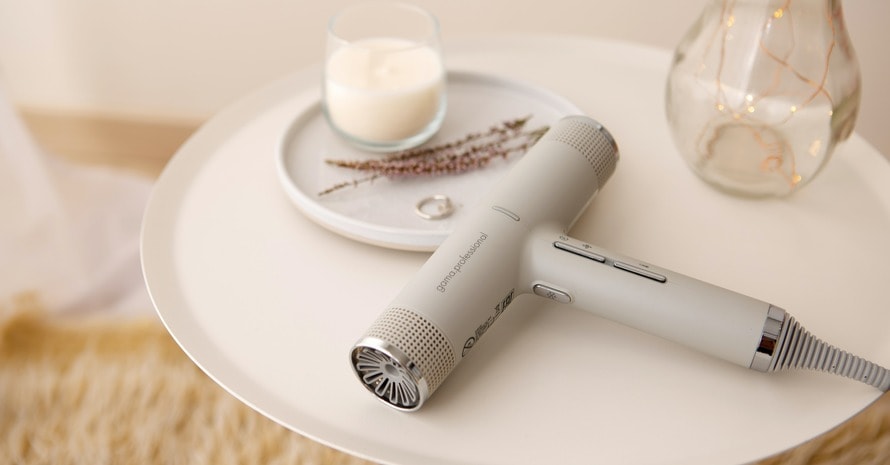 What is ionic hair dryer (and its benefits and drawbacks)?
Let's talk more about what is an ionic hair dryer and how you can use it to your advantage. The ionic dryer has an advanced technology that releases negatively charged ions that fight the positively charged ones and prevent them from getting inside your hair.
The negatively charged ions split the water molecules into small ones drops. They evaporate quicker and seal cuticles while the hair receives enough moisture to stay healthy and not frizzy.
This technology dries hair safer and faster. The water you don't need disappears in no time, without you having to increase the speed or heat level. It works well for most types of hair.
Meanwhile, I have to warn you against using this model for the fine and thin hair is too long. Since the water evaporates from the hair quickly, it is better to use ceramic for such types of locks.
I also advise you to apply heat-protective spray on the wet hair before you turn on the blow dryer. It will help to seal the moisture each cuticle requires during the process.
If your hair is curly and thick, this dryer is for you. It will dry the hair in no time, so you don't need to spend an hour on the procedure.
Benefits of ionic hair dryer:
Frizz-free hair
Dries hair quickly
Works on low temperatures
Good for damaged hair
Cons:
Since it works quickly, you may forget about time and over-dry your fine and thin hair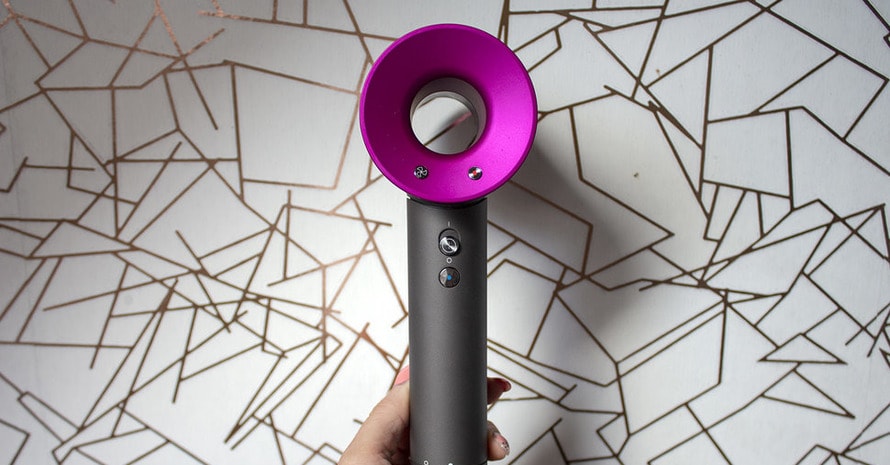 What is tourmaline hair dryer (and its benefits and drawbacks)?
Now we can find out what is a tourmaline hair dryer, which is widely considered the most expensive and advanced instrument for your hair. It is true that the tourmaline one costs more than other dryers.
Meanwhile, it has numerous benefits. The dryer releases only negative ions, which as we have already discussed above, is a great thing. Tourmaline is a semi-precious mineral that is used in the coating of your hair dryer.
It works fast and does not overdry your hair. You receive results right after you finish the process. The hair gets shinier and looks healthy. You may have noticed already that a tourmaline hair dryer has much in common with an ionic conditioning hair dryer.
Usually, it is compared to the ceramic dryer since they work differently. While both ionic and tourmaline models use negative ions, ceramic provides heat to the dry hair.
Tourmaline blow dryer benefits:
Negative ions make hair less frizzy
Hair looks shiny
Dries hair twice fast
Contains precious minerals inside
Cons:
Costs more than its competitors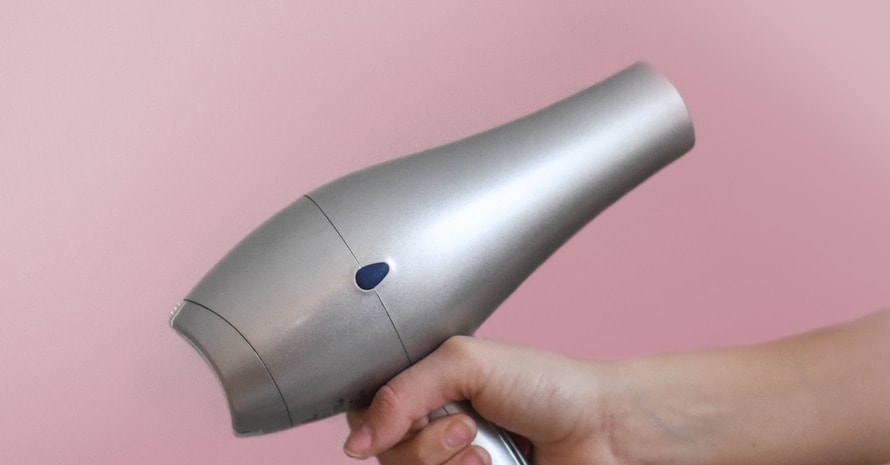 FAQ
Here are the questions I have found on the Internet about these models. I hope my answers might help you. If you have more recommendations to share, you can do it in the comments below.
Which hair dryer is least damaging?
All three models are considered to be advanced. They are less damaging than simple blow dryers with metal inside. If you want to pick one of them but don't know which one, I can recommend you to go with a tourmaline blow dryer.
Yet, if you don't have much money for it, you can try an ionic one, which has similar technology.
Are ionic hair dryers good for fine hair?
While ionic hair dryers have numerous advantages, I believe that fine hair, as well as thin, would find more benefits in ceramic dryer. Ionic hair dryers release negative ions that quickly evaporate extra water from the hair.
Thin and fine hair usually has a problem with it and may need more water left inside the cuticle than other hair types. I recommend trying to aid dry such hair or using a ceramic model instead.
Are ceramic hair dryers good for fine hair?
As I have explained above, ceramic hair dryers may be more beneficial for fine hair. They evenly spread the heat around the head. It quickly dries all the area without overheating your curls.
Fragile or vulnerable bleached hair will appreciate your attempts as well. Ceramic technology makes this hair smooth and healthy. I also highly recommend using heat protectors no matter which type of blow dryer you use.
Heal protectors seal the moisture in cuticles making the drying process less destructive.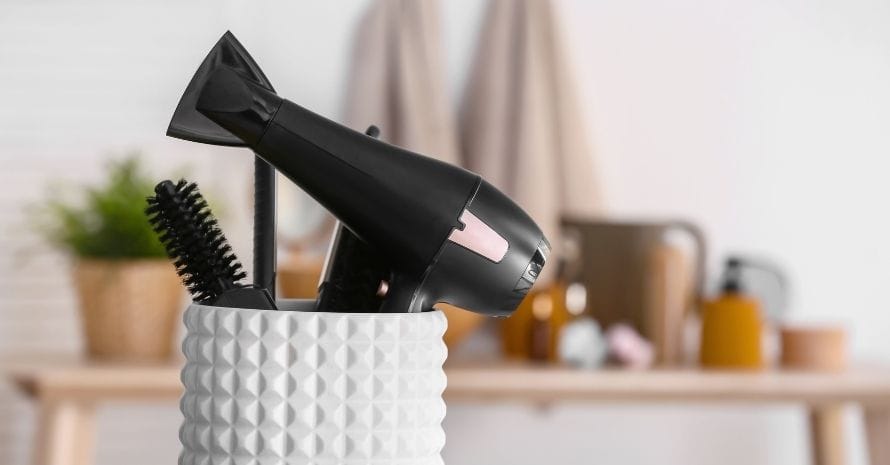 Making Right Choice
Read this article before you make your choice. While you may see obvious differences between all three of them, I recommend considering their features. Pay attention to your own hair type and condition.
If your hair is thin and damaged, we are talking about ceramic or tourmaline type, if your hair is thick and coarse, you need an ionic model. Consider the budget you can spend on it as well.
Make sure the model you choose was made by the popular brand you trust. Read the comments before you buy the tool.
If you have already used one of the models, share your opinion about it in the comments. Which one is your favorite? Is it helpful for your hair?
Related Post: