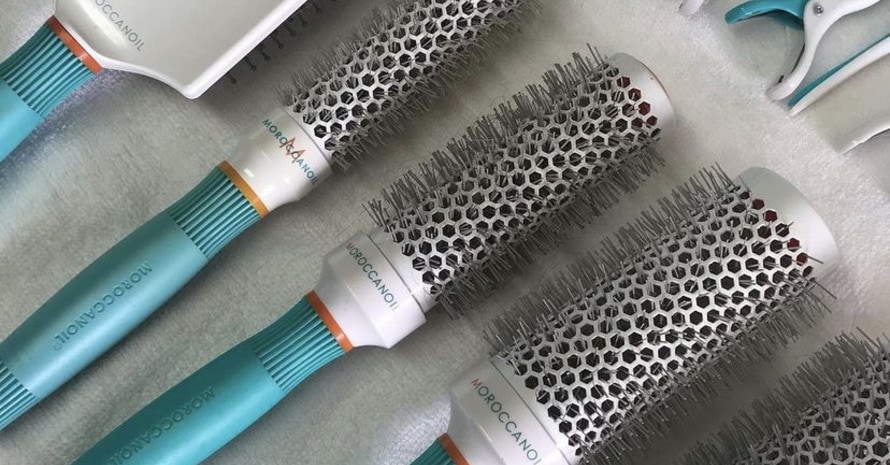 Do you want to find out how to blow dry hair with a round brush? Read these simple instructions for newbies. You don't have to go to a hairdresser to achieve the positive results you want.
These easy-to-perform recommendations will save both your money and time spent on beauty salons. After you repeat the procedure a few times, you will manage to use a round brush like a professional hairstylist.
While it might not seem that simple, your hair will look stylish and glossy. This article will be useful for everyone who already uses a round brush and those who prefer a comb.
Guide to Round Brush Use
If you want to understand how to blow dry hair with a round brush, follow the next steps:
Detangle your hair.
Wipe the locks with microfiber or cotton.
Separate hair into different sections.
Use a heat protector.
Start brushing your hair from the ends to the roots while blow drying it.
Repeat the procedure until the hair gets dry.
How to Style Your Hair Using Dryer and Brush
If you want to have perfect locks but don't like to spend a fortune on daily visits to a beauty salon, you have to learn the basics of hair drying with a round brush. You can achieve the same look using this simple tool.
All you need is to start blow-drying your hair with a round brush, using my simple recommendations.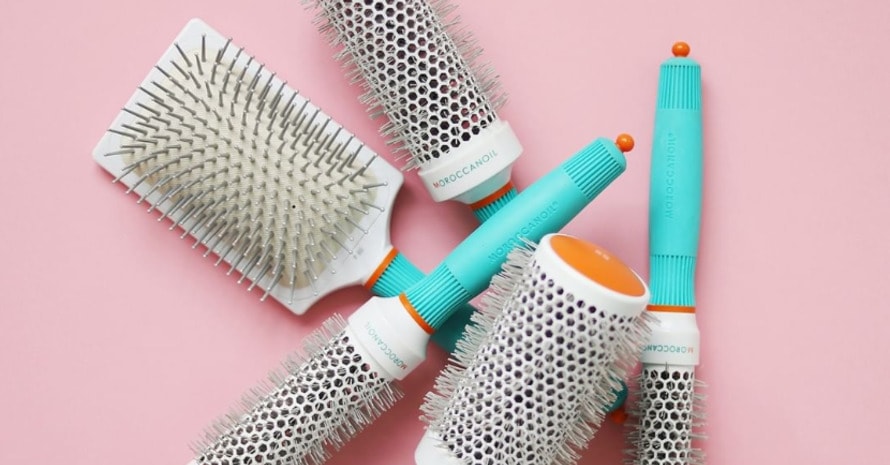 Step-by-step guide on drying hair with a round brush
Here are your step-by-step recommendations on how to dry hair with a round brush. You can follow this guide to create outstanding locks. It does not take much time; yet, I advise you to have at least one free hour for the whole procedure, based on the type and length of your hair.
1. Detangling
To diminish the frizziness of your hair, you have to use a comb with wide teeth while detangling your locks. It will take some time, so don't rush. Don't use a round brush during this procedure since it can break the hair.
Use the leave-in conditioner to ease the detangling session. Move the comb from the ends to the roots of your chevelure. If you notice tangles on your way, act gently when combing them.
2. Wipe extra water from your hair with a towel
Don't use a regular towel if you want to keep your hair healthy. Instead, use 100-percent cotton to gently soak the water from your hair. Don't rub it! You can use the fabric from your old T-shirt.
If you don't want to make a towel from a T-shirt, you can buy a towel from microfiber. Some professional stylists recommend using a pillowcase to rid your hair of water.
3. Divide the hair into sections
The first thing you have to do after you finish soaking your wet hair is to divide it into separate sections. The more sections you make, the faster you will finish blow-drying your hair.
Use hairpins to remove sections you don't dry right now. Release them one by one. The most popular option is to divide the hair into 4 sections first. Divide each of these sections into 2.
4. Apply a heat protectant
Before you start to blow out the hair with a round brush, you need to use a heat protectant. This spray or mousse, based on your preference, will protect your hair from the heat the blow dryer releases.
Even if you use the cold air in your dryer, you still need to apply a protectant in advance. This way, your hair will stay healthy.
If you use a serum or a leave-in conditioner that protects from the heat, apply it to your roots and comb the treatment down to the ends. If you use a spray, try to cover your hair evenly with it.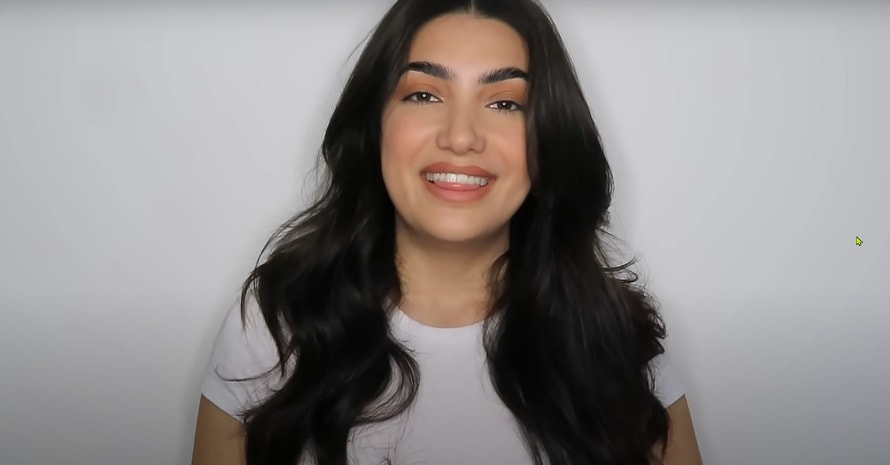 5. Use a round brush
Now you can finally turn on your blow dryer. It can take several attempts to get used to round brushing hair. Start with the bangs. Once they are almost dry, you can move further. Proceed to the roots and move your brush to the ends creating a curl.
Don't use the hairdryer at the hottest temperature: you can damage your locks this way. Instead, I advise you to set the tool on low or medium heat, based on the type of your hair.
Low temperature is perfect for thin hair, while thick hair requires more heat. Neither press the blow dryer too close to the hair nor heat the same area for more than 2-3 minutes.
6. Finish without the brush
Once you learn how to use a blow dryer brush, you can finish the rest of your hair without it. You don't have to overheat your locks. All you need is to deal with the most problematic parts using the brush.
After that, you can relax and quickly move the blow dryer from one spot to another. Make sure all your hair is dry but don't overheat it. Avoid the mistakes you usually make while brushing your hair.
Don't forget that you can leave the hair air dry. In this case, you will not need a blow dryer or a round brush. I recommend you air dry your hair from time to time to strengthen it.
You will not receive smooth locks compared to those you can create with a round brush and a blow dryer, but you will not damage the strands with extra heat either.
FAQ About Blow Drying Hair With Round Brush
I've noticed that online users ask multiple questions about round brushes. The most interesting queries are enlisted here. I hope my answers will be helpful to you.
How to avoid tangles while using this brush?
If you don't want to have tangles in your hair, I recommend you to start with a wide-tooth comb when your hair is still wet. Once you detangle locks, you have to apply a leave-in conditioner or a protective spray and use a round brush.
If you don't have a comb, separate your hair into sections and brush them from the ends to the roots, gently detangling your locks to make them look smooth.
Can you use other brushes while drying hair?
You can always use a classic brush. Yet, you will have to constantly twist your wrist to provide a round shape to the roots, which can be exhausting.
I highly recommend you buy a round brush with holes inside. It does not cost much. The holes are made specifically to keep the hot air, so your hair will dry in no time.
How to use a round brush on short hair?
You can use the same procedure described above. It does not take much time to brush your short hair. You can skip using hairpins. Besides, you don't need to separate your hair if you have a short haircut. As for the moves, they must be the same.
Style Your Hair With Round Brush as a Pro
You can easily achieve similar results to a professional hairstylist if you know how to use a round brush. Don't forget about the necessary equipment, including hairpins, comb, heat protectant, leave-in conditioner, and blow dryer with adjustable heat settings and nozzles.
Once you learn how to use a round brush while holding a blow dryer, you will achieve any styling goals in front of you.
If you have more recommendations to share, you can do it in the comments below. Do you often use a round brush while blow-drying your hair? Was it easy for you to learn how to style your hair?
Related Post: