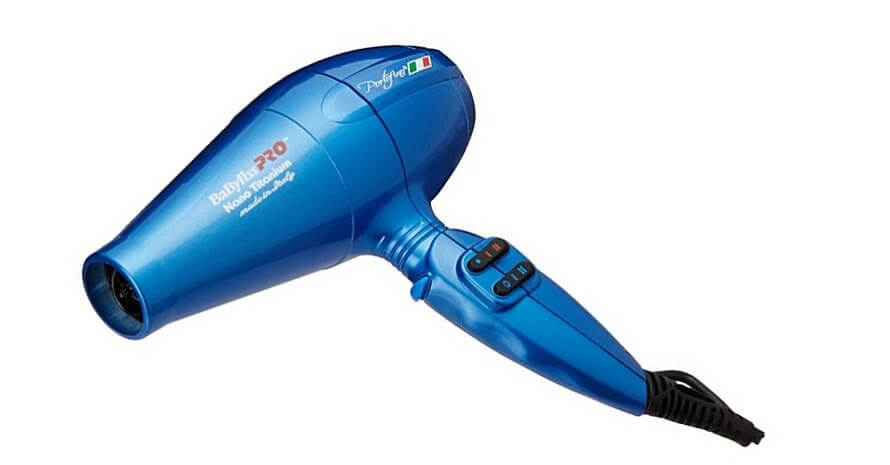 There are a lot of hairdryers presented on the market, but you should choose it very thoroughly, as the beauty of your hairdo as well as your hair condition depends on it.When buying a low powered hairdryer, you risk spending hours in front of the mirror and getting wet hair and failed hairstyle in the end.
On the other hand, a very powerful hairdryer can overdry your hair making it fragile. I'm going to review my Babyliss hair dryer but at first, let's talk about professional dryer vs usual one.

Why a Professional Hairdryer When I Need It Just for Home Use?
The explanation is quite obvious:
a professional hairdryer will suit all the family members with different hair length;
it is quite powerful so the hair styling will take less time;
professional hairdryers have the 'cold air' function, which is necessary for fixing the hairdo;
some of them have ionization function which protects your hair from over-drying.
By the way, one of the members of my family, my husband doesn't need a hairdryer for drying and styling his hair. He decided many years ago that the best hairdo is the bold head. So the hairdryer can fulfill some alternative functions for him:
Use as a microphone.
Dry clothes.
Scare pets.
Blow off the dust.
Main Features and Characteristics of Portofino Blow Dryer by Babyliss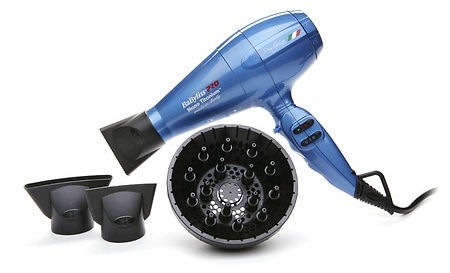 Packing: The hairdryer is compactly packed in a box made of thick cardboard. The box has comprehensive information about the device on it.
Country of origin: Italy
Capacity: 2400 W
Airflow speed: 128 km\h
The higher the Babyliss blow dryer's capacity, the faster and easier the process of styling. The most important here is to avoid over-drying, that's why it's better to dry and style your hair at home with such a device at the middle temperature. In this case, you get a quick hairstyle and prevent your hair from over-drying. Do not forget to apply thermal protector on your hair before styling and drying.
Handle: A comfortable and ergonomic handle is developed to release muscle tension. It fits your hand perfectly. The buttons placement is convenient: holding the hairdryer in your hand you can turn it off and on, reach the speed controller with your thumb while holding your forefinger on the cold air button. The design of the handle is thought out in details.
Concentrators: The hairdryer is supplied with 2 concentrators. The first straight 60 mm concentrator is used for smoothing the hair. The second one with a cant edge is perfectly suitable for brush styling and creates the Venturi effect.
BaBylissPRO Hair Dryer, Nano Titanium Portofino...
This high-performing 2000-watt BaBylissPRO Nano Titanium Portofino hair dryer with Nano titanium technology generates gentle, even heat for...
This hair dryer uses Nano titanium ionic technology to fight static electricity & close the cuticle for shiny hair.
Great for all hair types including thick & coarse hair, this blow dryer helps reveal shiny, healthy-looking hair.
Speed and temperature modes:
There are 6 of them:
cold air, middle speed;
warm air, middle speed;
hot air, middle speed;
cold air, high speed;
warm air, high speed;
hot air, high speed.
Cold air button: It's a very useful button. For example, this button is the right solution when you feel your hair got overheated while drying. It cools down the overheated part of your hair immediately. Besides, alternating cold and the hot air we protect our hair from over-drying.
Another important function of this button is the fixation of the desired hair strand. Hair affected by hot air becomes soft and flexible. So you can create strands of any shape with hot air. Cold air fixes the strand by cooling it down.
Ionization: Hairdryers with the function of ionization have the built-in negative ions emitter, which makes your hair smoother and shiny.
Color: You can choose between blue, black and grey one. I'm really attached to my Babyliss ionic hair dryer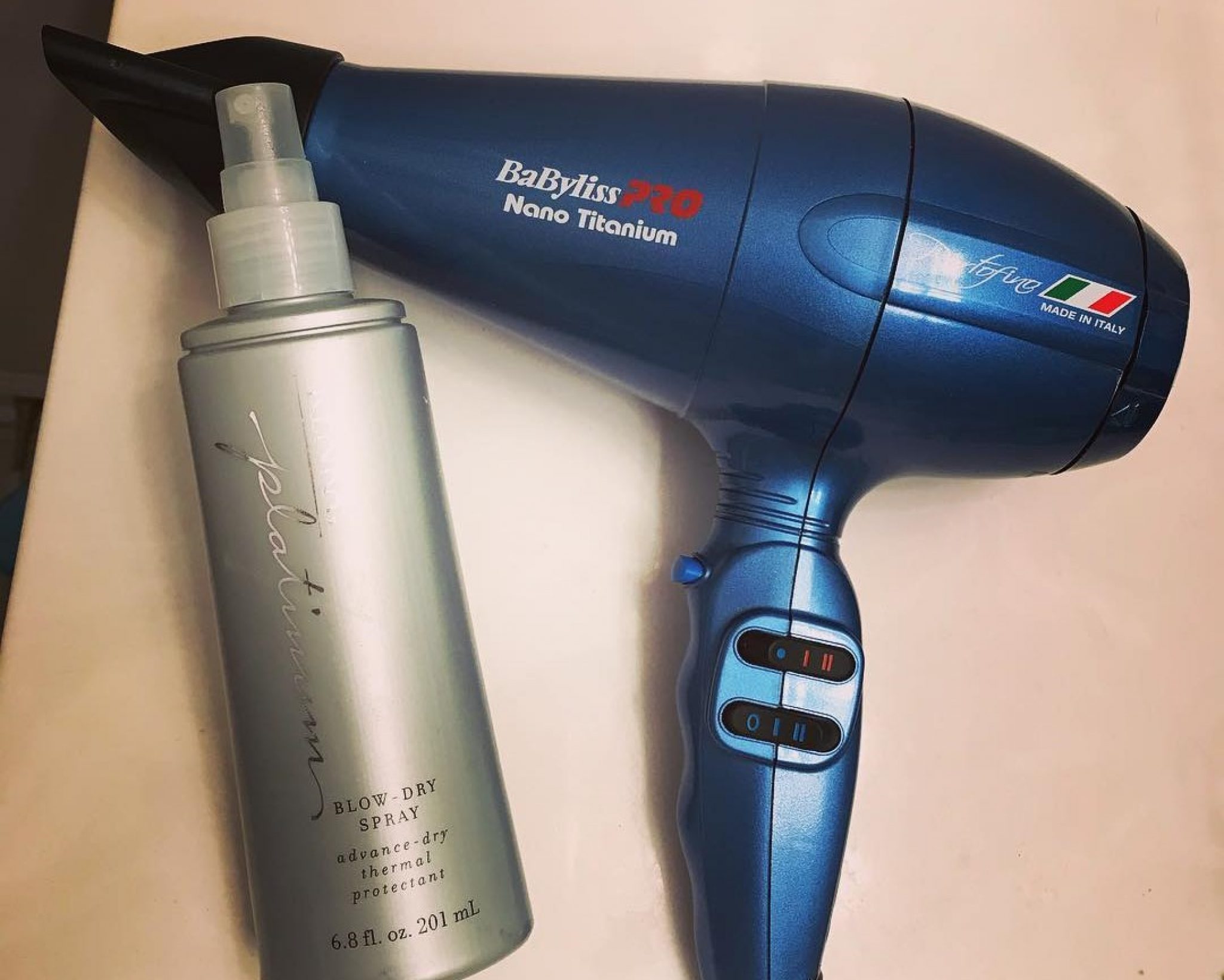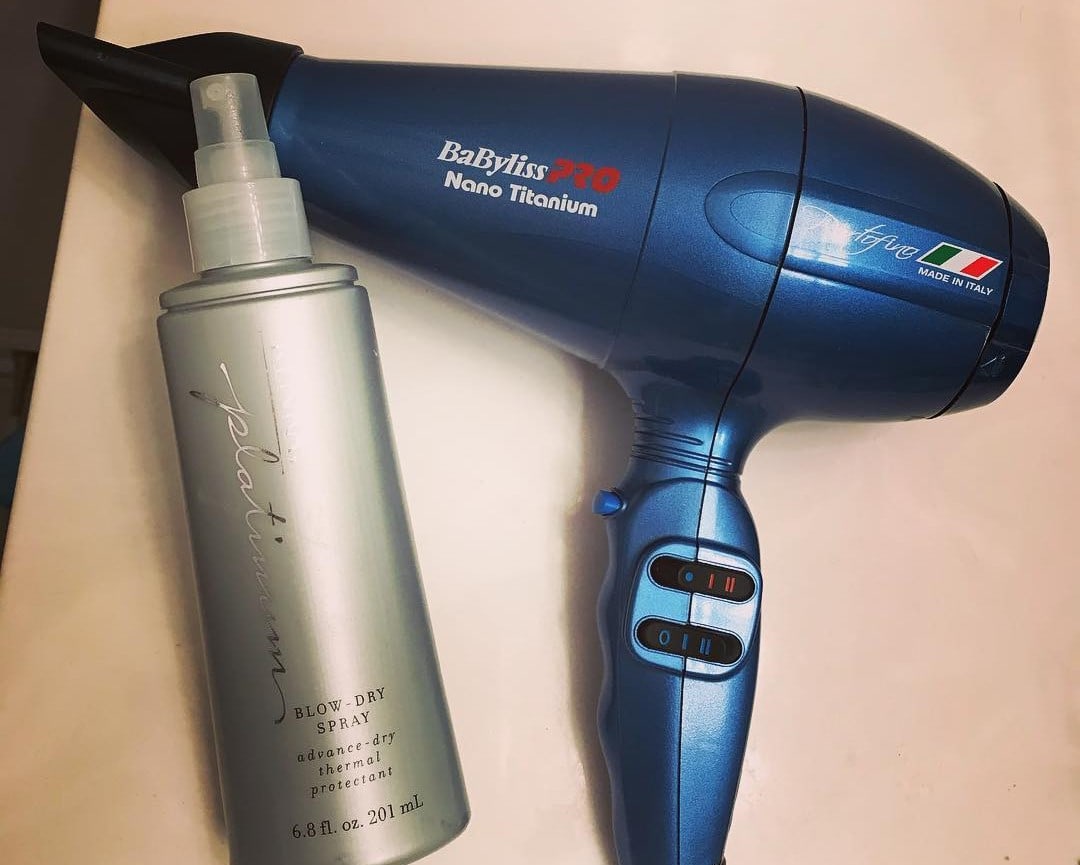 Professional hairdryers with ionization emit negative ions that smooth cuticle's flakes, decrease the static electricity of your hair. As a result, the hair doesn't get twisted or distorted stays moisturized. Drying and styling are safe; the hair becomes smooth and shiny.
Ionization function is built in the device and works while the Babyliss hair dryer is working. It cannot be switched off or on, it works constantly. Using a hairdryer with ionization only once, you won't feel any difference. After regular using of a hairdryer, your hair will become smoother and sleek.
Related Post: Best Blow Dryers for Natural Black Hair
Power cable length: 2,7 m
The power cable is thick and solid; its length allows to use the device without an extension cord.
Hanging hook: For those who keep hairdryers in the bathroom, the device is supplied with a hanging hook.
Weight: It is quite heavy for a home-use model, but much lighter than many professional devices. There is a feather mark on a box which indicates the small weight of the given hairdryer. It's easy to handle the device so that your hand doesn't get tired at all.
Warranty period: Warranty period is 12 months.
Manual: The manual for Babyliss pro nano titanium dryer is included.
My Conclusion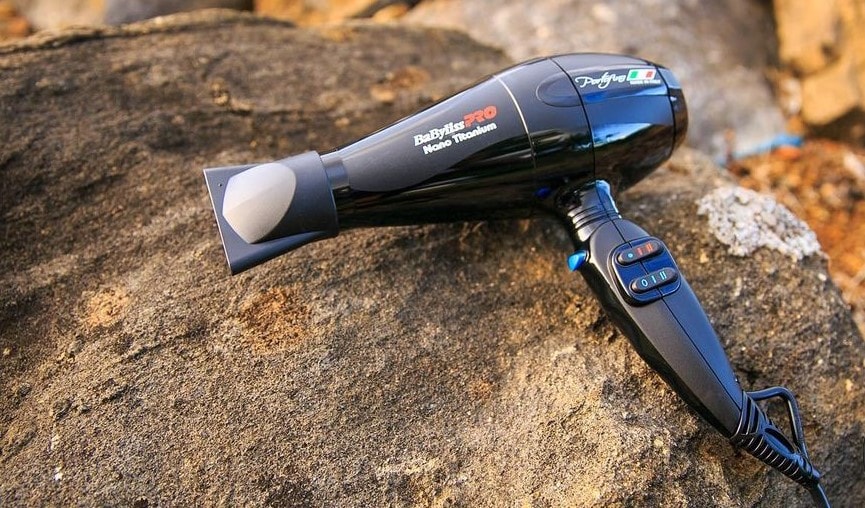 I recommend the professional BaByliss Hairdryer Pro Portofino. Drying and styling my hair now takes much less time than before, when I could spend about an hour doing these things. The hair doesn't get overdried and damaged. It is an excellent device, and I hope it will serve me for many years.
Also, I advise you to use it only with wooden brushes for hair.
Last update on 2022-12-11 / Affiliate links / Images from Amazon Product Advertising API