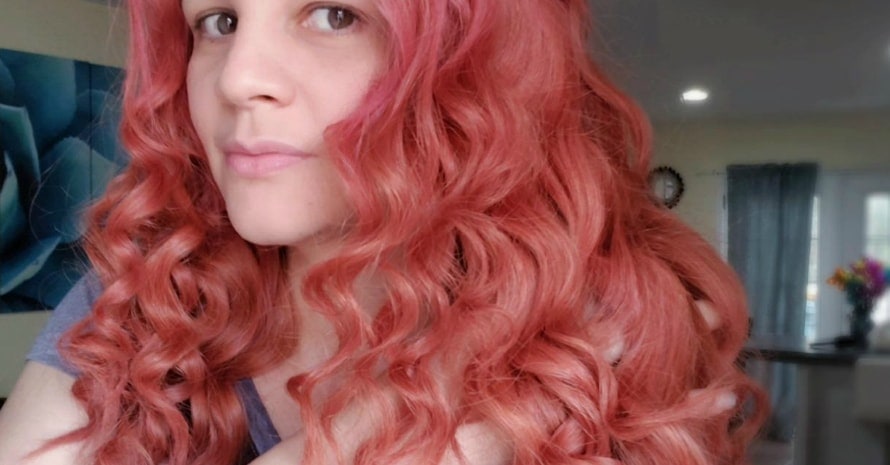 One of my clients has recently asked me an interesting question, so I decided to answer it in a blog post.
Question:
I have naturally curly and frizzy hair, and I've never colored it yet, but I'm accustomed to using a hair straightening brush once or twice a week. I'd like to dye my locks, so could I straighten them as usual afterward?
My answer: 
Generally, yes.
As long as you're protecting your curls from heat and hair-dye properly, you could use any electric appliance for styling them. If you're going to color your hair, make sure that you choose the hair-dye of high quality and follow the instructions.
You'd better pick a good moisturizing shampoo and a decent conditioner as well. And always apply a thermal protection spray or argan oil on hair before straightening it with the brush. It will reduce the potential damage to the minimum and keep your curls soft, strong and healthy.
There is an important exception to the general rule: if your hair is lightened, even if you lighten hair without bleach do not apply any electric straightening tool on it! At least, don't try to straighten it all by yourself. Hair gets weakened and damaged after bleaching, so you don't want to damage it more with a straightener. I'd recommend you to have your locks bleached and straightened up at the salon.
Hopefully, the professional hairdresser knows how to highlight hair properly, and they will tell you whether your curls could be straightened right after the bleaching or not.
If you're worried about the hair color after straightening, I could assure you that the color will be as bright and deep as right after dying. And I believe hair health should be the main concern anyway.
To keep your curls strong and healthy, use all the products the styling requires. And maybe you shouldn't straighten your locks very often – I believe once or twice a week is okay.
Also read: